La innovación corporativa, la imaginiería y los imaginieros
Palabras clave:
Imaginiería, creatividad, innovación corporativa, emprendimiento, imaginiero
Resumen
Considerando que la imaginación es la materia prima de la creatividad, la innovación y el emprendimiento empresarial que ha dado origen a transformaciones tecnológicas apoyando al desarrollo industrial y social. Por otro lado, el hombre a través de la ingeniería operacionaliza esos esfuerzos derivados de imaginación; en bienes de consumo y servicios con una alta repercusión en el crecimiento económico y aumento de la productividad. La suma de ambos efectos es la imaginiería que conjuga y se aprovecha de las capacidades humanas para fomentar innovaciones que propician emprendimiento. En ese sentido, esta investigación demostró que la innovación corporativa, la imaginiería operacionalizada por los imaginieros en el contexto empresarial está altamente ligada a la creatividad, innovación y generación de nuevos productos y/o servicios en las empresas. La investigación fue tipo documental y descriptiva, con un diseño bibliográfico, bibliométrico transeccional descriptivo. El universo de documentos analizado fue de 135 artículos (posts) cortos publicados por Alvaro Alfonzo en su LinkedIn desde el año 2014, el análisis se hizo a través de elicitaciones a los mismos documentos usando análisis cualitativo de documentos y a la vez fueron triangulados con la información derivada de la bibliometría, concluyéndose que existen oportunidades para la inclusión de la imaginiería en el ciclo de planificación corporativo.
Descargas
Los datos de descargas todavía no están disponibles.
Citas
Aburdene, P. (2006) Mega tendencias 2010. Editorial Norma, Bogotá
Aguilar, C. (2005). Naturaleza del cambio tecnológico y el crecimiento económico. Universidad tecnológica de la Mixteca. México
Alvaro Alfonzo and Fabiola Acosta "Added Value Disruption and Innovation ", Energía a Debate, May-June 2016, México.
Alvaro Alfonzo, Florencio Saucedo, Fred Chow, Nidia Pinto, and Jesus Marin, "Shale Oil & Gas new energy alternative for Latin America ", SPEWVS084, 2011, Argentina
Alvaro Alfonzo, Pedro Rodriguez and Isidro Martinez "The Imagineering and disruptive ideas for hydrocarbon exploitation ", Energía a Debate, Jan-Feb 2010, México.
Alvaro Alfonzo "Technology Planning ", Energía a Debate, Jul-Aug 2010, Mexico.
Alvaro Alfonzo, "Ingeniería Concurrente; Gerencia de Proyecto Totalmente Integrada" Petroleum #213, Oct 2007.
Alvaro Alfonzo, "Imagineering: a tool to formulate future possible portfolios" Published in Mercadeo Unplugged # 2 – 10, 2005.
Alvaro Alfonzo, Technological advances that would change the quality of lives of humanity", Mecadeo Unplugged #2 – 11, 2005.
Alvaro Alfonzo, "Imagineering; a portfolio tool" Vision Humana, Vol. 2, 2006.
Alvaro Alfonzo, "Organizational Requirements for Collaborative Engineering" Postgraduate Management Thesis, Sloan School of Business, MIT 1994.
Alvaro Alfonzo, "Imagineering as a tool for generating new opportunities within the strategic planning cycle of companies" Doctoral Thesis URBE 2007.
Altieri, A. (2004). Breve Historia de la Dialéctica, Universidad Autónoma de Puebla, México.
Antonic, B. and Hisrich, R. (2004) "Clarifying the intrapreneurship concept" Journal of Small Business and Enterprise Development. Vol 10. No 1
Anderson, H. (2004) "Why big companies can't invent" Technology Review. Vol 107, No 4.
Araujo, A. (2005). Que implica un cambio de paradigma administrativo. www.iies.faces.ula.ve.
Ardichvill, A and Cardozo, R. (2000) "A model of entrepreneurial opportunity recognition process" Journal of Enterprising Culture Vol 8 No 8.
Barker, J. (2000). Paradigmas, el negocio de descubrir el futuro. Editorial McGraw-Hill. Bogotá.
Bravo, L. (1999). La investigación documental y bibliográfica. Caracas: Editorial Panapo.
Carreira, C. y Teixeira, T. (2003) "Does Schumpeterian creative disruption lead to higher productivity?" Facultadade de Economia da Universidade de Coimbra
Cooper, R. (2001). Winning at new products; accelerating the process from idea to launch. Perseus publishing, Cambridge, Massachusetts.
DE BONO, Edward (1991). Lateral Thinking for Management, Maidenhead, England, McGraw- Hill, London, Penguin.
Drucker, P. (2002) La Gerencia en la Sociedad Futura. Editorial Norma, Bogotá
Escorsa, P. y Valls, J (2003) Tecnología e innovación en la empresa: dirección y gestión. Alfaomega Grupo Editor, Barcelona.
Ferreira, J. (2002) "Corporate entrepreneurship: a strategic and structural perspective" International Council for Small Business, 47th World Conference, Puerto Rico
Finol, M. y Camacho, H. (2006) El Proceso de Investigación Científica. Ediluz. Maracaibo, Zulia.
Gardner, H. (2006) Changing Minds, the art and science of changing our own and other people's minds, HBS Press, Boston
García-Pelayo y Gross, R. (1991). Pequeño Larousse Ilustrado, México, Larousee.
Govindarajan, V. and Trimble, C. (2004) "Strategic innovation and the science of learning" Sloan Management Review. Vol 45 No 2
Grebel, T. (2002) "Entrepreneuralship: A new perspective" Unpublished Doctoral Dissertation. University of Augsburg, Germany
Hall, J. and Vredenburg, H. (2003) "The Challenge for innovating for sustainable development" Sloan Management Review. Vol 45. No 1
Hamel, G and Prahalad, C.K (2001) "Competing for the future" Harvard Business Review.
Hamel, G. (2000) .Liderando la revolución. Ediciones 2000 Gestión 2000
Hamm, J. (2002) "Why entrepreneurs dont scale" Harvard Business Review
Hax, A. y Wilde, D, (2003) El Proyecto Delta, Estrategias para hacer mas rentables las empresas en el mundo de hoy. Editorial Norma, Bogotá.
Hernández. S, R; Fernández. C, C; Baptista. L, Pilar. (2006). Metodología de la Investigación. Mc. Graw Hill – México.
Heinonen, J. and Karvela, K. (2004)" How about measuring intrapreneurship?" Working paper, Turku School of Economics and Business Administration, Finland
Hinkelammert, F. (2002). Crítica de la Razón Utópica, Palimpsesto, Bilbao
Holton, G. (1979) "Constructing a theory: Einstein`s model" American Scholar, Vol. 48, Summer.
Juárez, Y. y Franco, P. (2001) Investigación Documental, Acto de Conocimiento, UNAMA, México, DF.
Kant, I. (2006) Crítica de la Razón Pura, (Prólogo, traducción y notas de Pedro Ribas) Editorial Taurus, México
Kanter, R. (2003) On the Frontier of Managemen. HBR
Kurzwell, R. (2004) "The rules of innovation" Technology Review. Vol 107. No 4
Kuhn, T. "The structure of scientific revolution" Chicago University Press, 1970.
Lewis, P. (2003) Liderazgo de Proyectos, McGraw Hill.
Merrow, E. (2003) "In search of project excellence" Independent Project Analysis IPA Presentation at EEEC
Morris, R. (1993). "use of Copyrighted Images in Academis Scholarship and Creative Work: The Problems of New Technologies and Proposed 'Scholary License", IDEA, Vol. 33, No. 2 pp. 123-151.
Naisbitt, J. (2006) Mind Set. Collins, New York.
Noel, M. (1988) Filosifía de la Imaginación. Siglo Veintiuno Editores, México, DF.
Nonaka, I., Toyama, R. and Nagata, A. (2000) " A firm as a knowledge-creating entity: A new perspective on the theory of the firm." Industrial and Corporate Change, Volume 9, number 1.
Pinchot, G. (2003) "Making Intrapreneuring work" www.pinchot.com
Pérez, C. (2002) Technologycal Revolutions and Finantial Capital: The Dynamics of Bubbles and Golden Ages. Edward Elgar, Cheltenham, Reino Unido.
Peters, T. (2006) Re-Imagina, Pearson Educación, Madrid.
Prahalad, C.K. (2003). The new Fronteir of experience Innovation. MIT Sloan Management Review. Vol 44 N 4.
Quinn, J. (1992) Intelligent Enterprise. Free Press
Robin, k. (2002) "Better new business development at Dupont" Research Technology Mangement.
Romano, N., Donavam, C., Chen, H., Nunameker, j. Journal of Management Information Systems. Vol 19 Nro 4, Spring 2003 pp. 213-246
Rodriguez, D. (2001) Gestión Organizacional. Universidad Católica de Chile
Rodríguez, G., Flores, J. y García, E. (1999) Metodología de la Investigación cualitativa. Ediciones Aljibe. Malaga.
Ross, D. (1992) Imagineering, Publised by the Design and Technology Asociation for EnTra. Chester, Ingland.
Sabino, C. (2000). El Proceso de Investigación. Nueva Edición Actualizada. Caracas: Editorial Paraíso
Sadler, J. (1999) "Corporate entrepreneurship and government business" Doctoral dissertation, Southern Cross University. Australia
Sathe, V. (2003) Corporate entrepreneurship. Cambridge University Press .
Serón (2001) "Gerencia de Tecnologías Emergentes" George S. Day – Paul
Schage, M. (2004), "The innovation subsidy" Sloan management Review. Vol 45, No 3
Schwartz, E. (2004) "Sparking the FIRE of innovation" Technology Review. Vol 107, No 4
Shein, E. (1985) Organization, Culture and Leadership. Jeassey-Bass.
Sierra Bravo, R. (1999). Técnicas de investigación social, teoría y ejercicios. 13ava. Edición. España: Editorial Paraninfo.
Steiner, G. (1966). "The Creative Individual: His Nature and Nurture?", U.S.A., The McKinsey Quarterly, Vol. 2.
Tamayo y Tamayo M, (2005). El proceso de la investigación científica. Editorial Limusa, México.
Terninko, J. and Zlotin, B. (1998) Systematic Innovation: An Introduction to TRIZ. Boca Roton St. Lucie Press.
The Imagineers, (2003) The Imagineering Way, Ideas to Ignite your Creativity, Disney Editions. New York.
Toubia, O. (2003). Idea Generation, Creativity, and Incentives. MIT Phd. Candidate Working Paper.
Utterback, J. (1994) Dynamics of Innovation. HBP
Wagner, B. (2006) The Entrepreneur Next Door. Entrepreneur Media Inc. Canada.
Wentzel, A. (2003) "Conjectures, constructs and conflicts: A framework for understanding Imagineering" 3rd European Meeting on Applied Economics
Wheewright, S. and Clark, K, (1992) Revolutionizing product development. Free Press
Zablioski, O. (2002) "Creating a culture of innovation" The Centre for innovation Studies.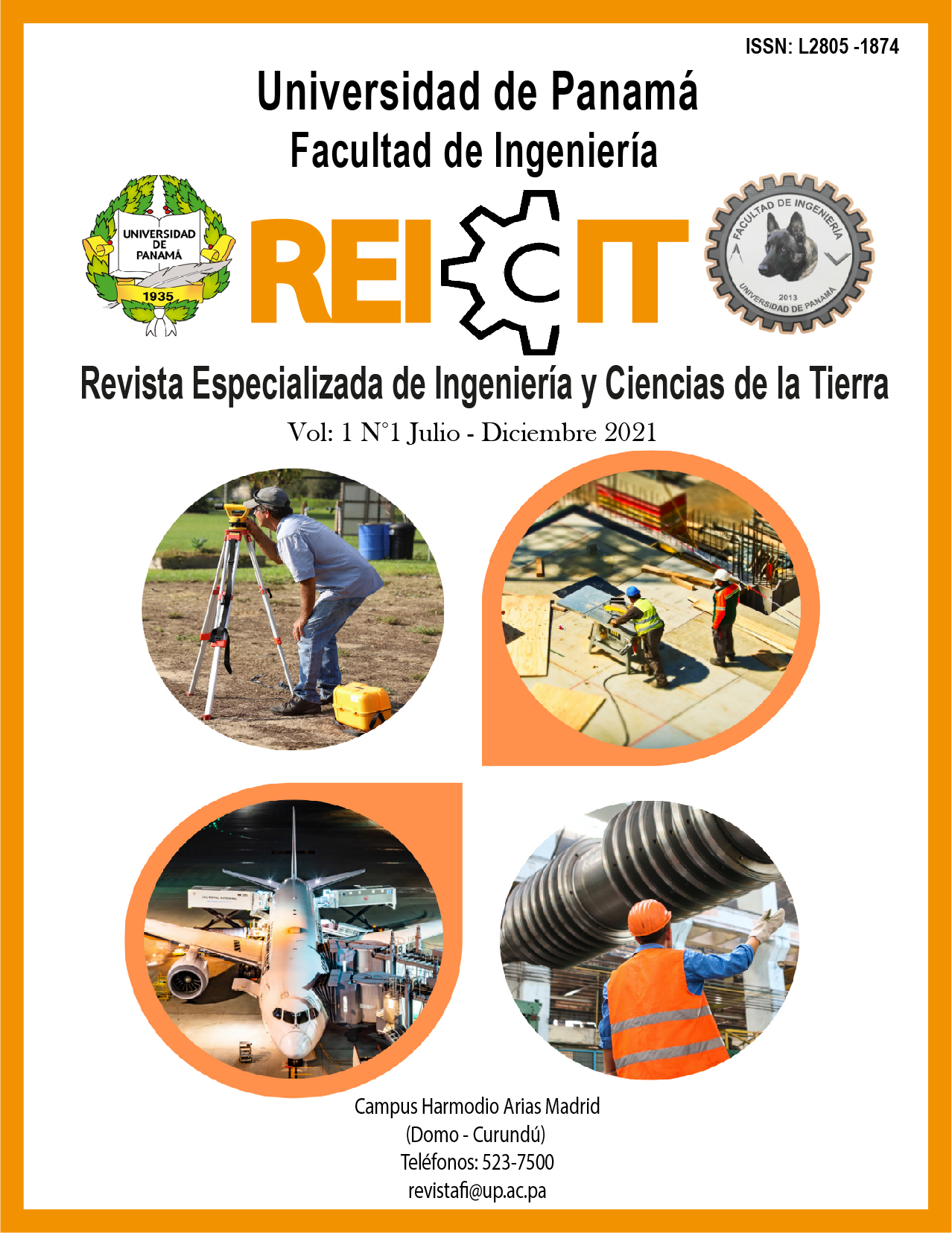 Descargas
Cómo citar
Carreño, A. J. A. (2021) «La innovación corporativa, la imaginiería y los imaginieros», REICIT, 1(1), pp. 37–52. Disponible en: https://revistas.up.ac.pa/index.php/REICIT/article/view/2443 (Accedido: 31 mayo 2023).
Licencia

Este obra está bajo una licencia de Creative Commons Reconocimiento-NoComercial-CompartirIgual 4.0 Internacional.